What People Are Saying About DogWatch Hidden Fence of Greater Bangor
Nancy B.
Lily and Daisy are doing great with the fence. I truly never thought it would be that quick and easy to train them. I also liked your GENTLE way of training them. I would definitely recommend you and your product to anyone who is looking into purchasing a hidden fence system. Thanks again.
We want to hear from you! Write us a review on Google+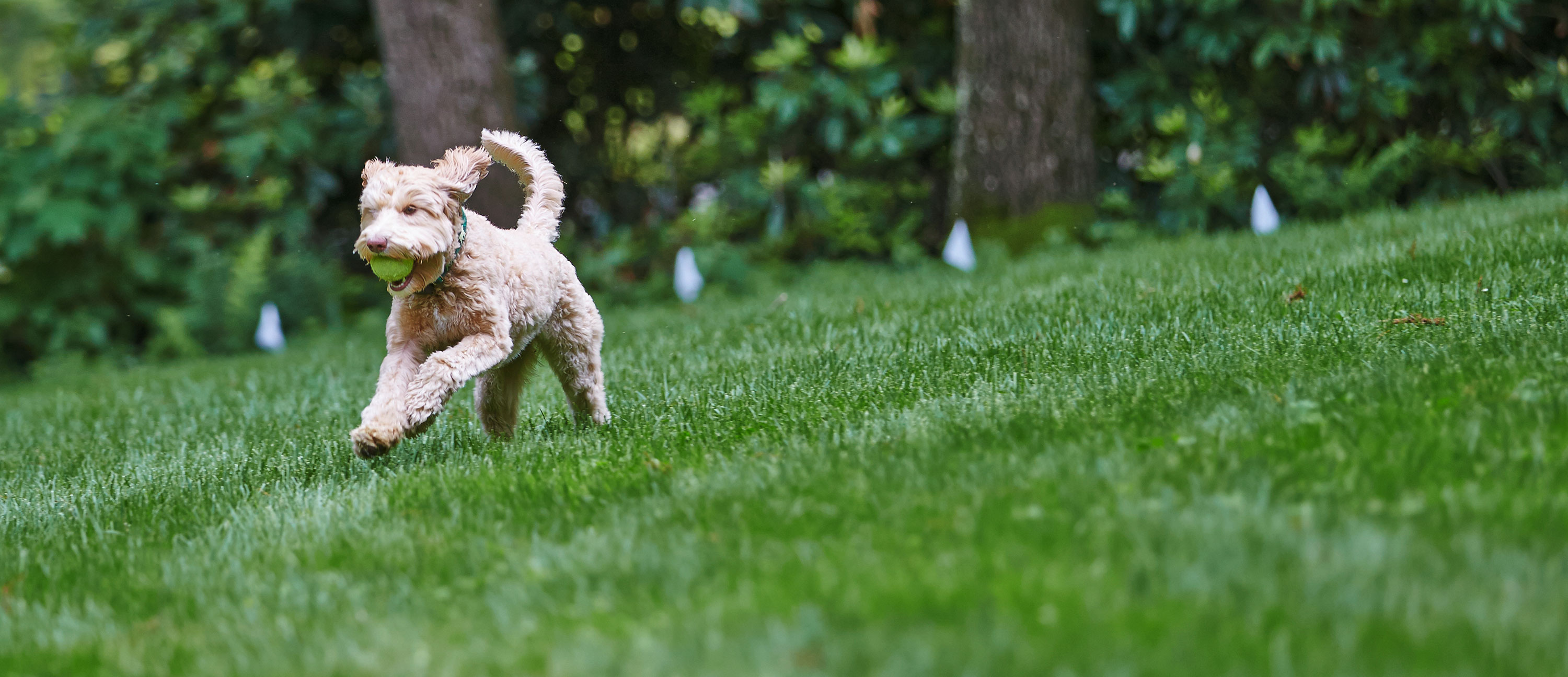 Dorris – Castine, ME
I have two sons and daughter who have dogwatch at their homes and summer homes. We have big, small and medium dogs. It makes it nice for all of us to be able to go visit each house knowing our dogs will be safe in each others yards. I highly recommend Dogwatch as well as Nelson.
Jay – Bangor, ME
Fence installed professionally and quickly. I followed the training given by Nelson and within two weeks Coda has not left the fenced area! Great product with great service! Thank You!
Bob – Lincoln, ME
We purchased the Dogwatch Hidden Fence this past winter for our 2 Goldens. After a very fast installation and training session both our dogs were fully trained within 1 week, Fully effective and allows our dogs to roam free within the bounds. I have photos of our 3 yr. old Golden watching 2 ducks just out of his reach outside the fence line. How can you do better than that!
I "inherited" the current system. The property borders the Kenduskeag Stream and wooded areas. The pre-existing hidden-fence boundaries allowed my young, headstrong chow to get into areas with burrs/weeds and too close to the stream for my comfort. Nelson delivered a cost-effective solution by creating new boundaries within the existing system's framework with minimal disturbance of the yard... Within two days, I felt comfortable leaving the dog outside without supervision. Uncommon service that I would highly recommend to anyone looking for hidden fencing.
Teri W.
I am writing to let you know how much my husband and I enjoy having your DogWatch Hidden Fence system for our two Golden Retrievers. It is so nice to sit outside and have our dogs be able to play and run with each other without the fear of having them run away. I truly believe they are getting much more exercise by having DogWatch. As you know, I was skeptical of any sort of hidden fence system, but with the technology that DogWatch offers and the WONDERFUL training you provided I am now TOTALLY confident that this system will keep my dogs in their yard. We absolutely, positively love our DogWatch Hidden Fence system!!
Laura and Pete S.
Thank you so much for installing and training our DogWatch system. We just love it! There is nothing more enjoyable than having our dogs out in front with us and not worrying about what they are getting into in the back. My flower beds look much better now that they are not allowed in there! The training made a noticeable difference! It also helped with the jumping up and house training.
Tell Us Your DogWatch Story!
We'd love to hear from you, too! Please consider filling out our customer feedback survey to tell us about your experience with DogWatch.